The first Moto G7 phones came out in early 2019 and were followed by the first G8 models later that year. So, it's time for the next generation – the first of which may be the Moto G9 Play.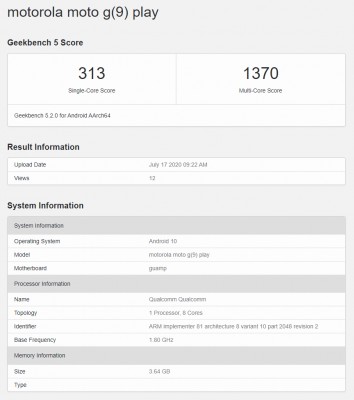 The Moto G9 Play uses the Snapdragon 665 (or a newer chip, say the 662, the affordable entry into the G-series is in for a performance upgrade this year.
By the way, the Play may not be the first to come out – a few days ago the Moto G9 Plus (with 4 GB of RAM and 128 GB storage) was listed at an online retailer at €277.