After appearing in the films Khuda Hafiz 2 and Sita Ramam last year, Ashwath Bhatt is gearing up for the release of his next Mission Majnu, which will premiere on Netflix on January 20. The actor shared his thoughts about playing similar parts, his character in Mission Majnu and what audiences forget when they want to 'Boycott Bollywood'. (Also read: Ashwath Bhatt: Stories from Mahabharata have stayed me with till now)
Ashwath told Hindustan Times that he was feeling fortunate these days to get different kinds of parts now. He said, "It's a conscious decision to also kind of look for characters who are diametrically opposite to each other in a certain sense. Once you play a part convincingly, then suddenly the same kind of parts are thrown at you all the time. Sometimes you can't escape that."
He aimed to play these different kinds of parts, who all had grey shades, in different manners to stand out from one another. The actor explained that he had been trying to fight typecasting for a while now. He believed that these days there was little unique or challenging casting happening.
Ashwath shared, "It's been a bit of a sorry state because they just want to club you in that group – doctors, CBI, army, Bihari police officers. It's basically nothing more than just systemising the whole typecasting thing which earlier used to be really random and haphazard. Now suddenly that is being done in a very organised way. Once in a while, some very amazing casting you see in some project where you feel challenged by the director as well as the team."
He felt that eventually the audience will also get bored of seeing one person in the same role. More filmmakers and casting directors need to realise that audiences are open to surprises. When asked if there was any kind of role he was keen to take on in the future, he shared that he wished someone would offer him some comedies.
However, in Mission Majnu, Ashwath shared that he's "playing an out-and-out real-life character" for the first time. In the spy thriller, Sidharth Malhotra is a RAW agent who goes undercover as a tailor to find out nuclear secrets while stationed in Pakistan. Ashwath plays a character whose decisions go on to have a huge influence in the histories of both countries. Many people have commented that his resemblance to this real-life dictator was uncanny.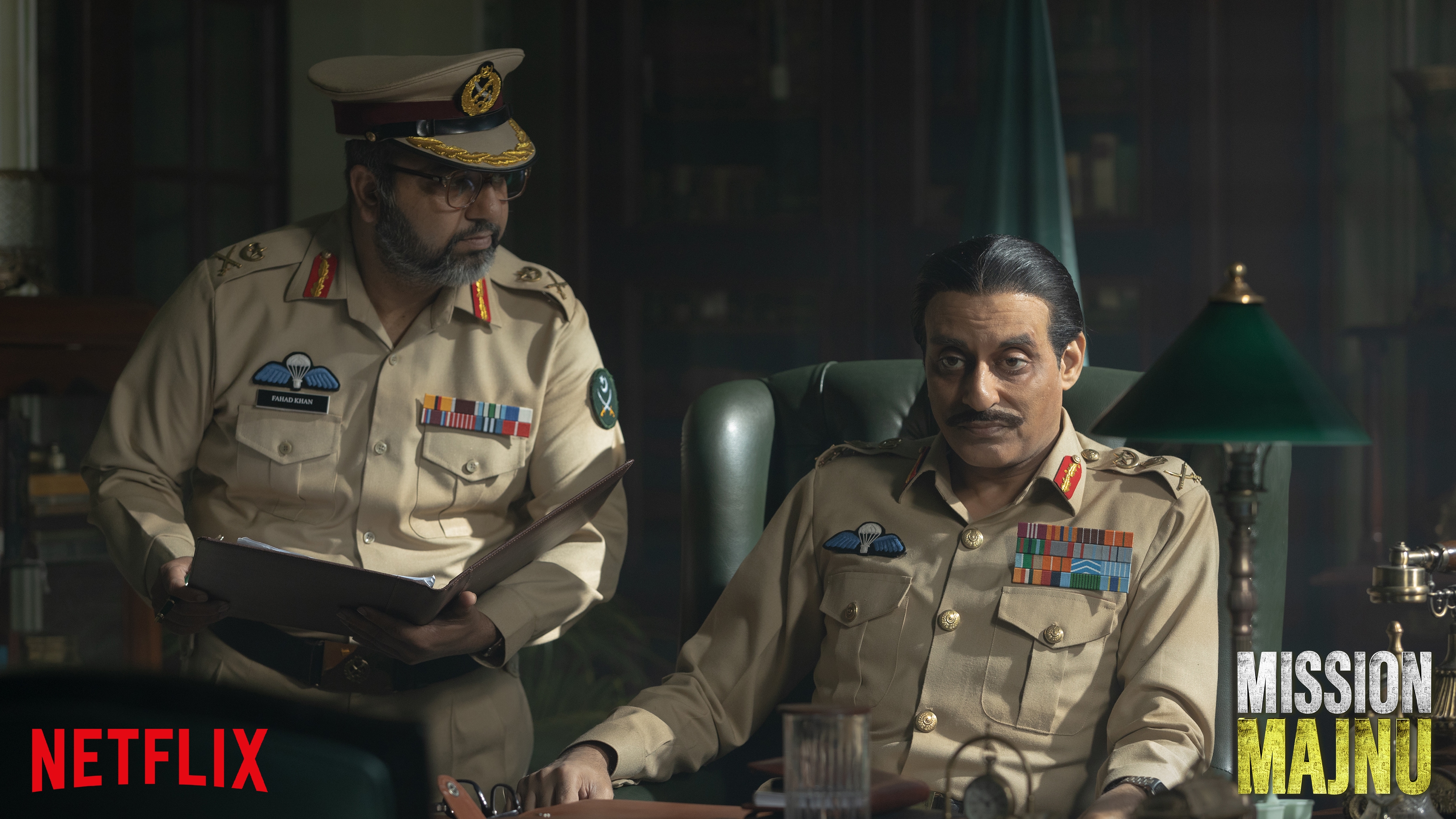 Reacting to the trailer and the upcoming film, the actor said he was excited that the industry was taking on more stories that were based on real events. He said, "[Hollywood] tends to show off their heroes in films so we have not had that chance earlier. Now we are getting to do it."
He went on to explain, "People need entertainment but somewhere the tastes have changed. We need to realise that people are exposed to so much now during the pandemic. Earlier also, you could not fool the audience but now it's totally difficult to fool them. I would say a simple film like Drishyam 2 in that sense, see what it has done, because you believe in those characters, the story and relate to that family."
The actor shared that he was happy with the success of films like Drishyam 2. "At the end of the day, if the industry flourishes, it helps everybody. It's not our producers, it's the light boy to junior artistes, it's a whole ecosystem. When people say 'Boycott Bollywood', they don't realise that garib aadmi ke pet pe laat maar rahe hai (they are kicking the poor when they're already down). Producer or hero ko koi fark nahi padnewala hai (it doesn't affect the producer or hero), who are already established. They might be hit by publicity stuff or in their fan following. But in financial terms it's only the poor person, the lowest denominator who gets affected. That's very unfortunate," he stated.
Besides Mission Majnu, the actor will be seen in the Vidyut Jammwal-starrer IB 71 and a web series with Netflix. His short film Kiss, directed by Varun Grover, is also making the festival rounds. Ashwath is also shooting for a film with John Abraham where he plays the antagonist.
He also revealed that he struggled to be true to his craft at times. He disclosed, "It's not easy to refuse projects. I still say no to a lot of stuff. Somebody told me, 'You play a lot of Muslim characters.' I said, 'Look, tell me one thing, do you tell any actor who plays Hindu parts, you play a lot of Hindu parts?' You don't say that. See the characters as they are. If they are the same characters, then you can tell me it's the same character. Don't club it into religion. A few things I don't have control over. A lot of people who have been in the industry for a longer time than I have been, keep saying, 'Ashwath, kitna manna karega. Manna karta rehega, phir manna hi ho gayega (Ashwath, how many times will you say no, if you continue, you will be cancelled).'"
"Some films I've done in the last few years have not been released yet unfortunately. Otherwise you would have seen me as Ram in Ram Leela altogether in a small film called Mandli. But [it's] a beautiful, funny script but it's not getting released. It's not in my hands," he concluded.